It's a wild world of dating advice out there. Most of it is heavily gendered and aimed at heterosexual couples, but that doesn't mean that queer communities escape unscathed. We absorb this advice, and then discover that half of it doesn't apply - for example, the man should always pay for the date (which of two men?). As gay matchmakers, we believe the other half of dating advice is, for the most part, not great. People get advice from family and friends who may or may not have a track record worth listening to. Everyone has points that are passed down; things your gay uncle told you, or something your best friend thinks they were told by a therapist but they really are misremembering something from GQ.
It can be overwhelming, and frustrating, and generally confusing. That's not to say that you're all on your own, that's what gay matchmaking can be great for, guiding our clients through. The best advice for those looking for long-term gay partnerships are the same words of wisdom that apply to a lot of other aspects of life:
Be (and know) yourself. As gay matchmakers we can help you do this. A lot of our clients haven't ever verbalised their values or what worked and what didn't work in previous relationships. It can be both cathartic, and hugely beneficial to finally voice who we are, and what works for you. We do this prior to dating to allow you to put your best foot forward in finding a lasting, deep connection. 
In gay matchmaking we only work with those who are looking for long-term, monogamous gay partnerships; which are a marathon, not a race. Talk through arguments, sometimes compromise is better than getting your way. There will be days when you're frustrated, or your boyfriend is, and things are hard. Marriages and partnerships that last take work. They require effort to maintain. This effort is worth it.
People are not static. In gay matchmaking we have seen that the best relationships are the ones where you grow together. When you are in early stages of dating it's impossible to be sure how your life will go, and what you and your partner will be like in many years to come. However, as gay matchmakers we help our clients identify their core values, and find someone whose values complement yours. We also discuss where you see your future headed, to minimise the chance of you and your partner growing apart. 
Lastly: Don't close yourself off to your partner. No matter what, always put as much effort into your partners happiness as you do yours. And communicate. If you both do that you'll reap the benefits and there won't be anything you cannot achieve!
For more advice on love or information about how we create lasting long-term relationships for our clients then please contact Jacqueline Burns or connect through the website. We would love to hear from you!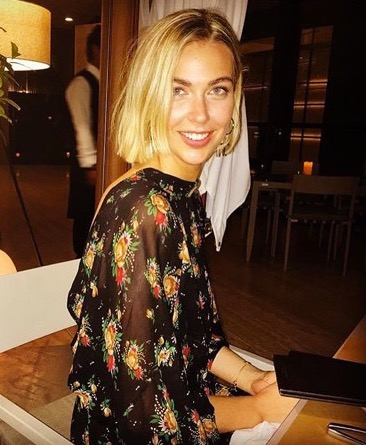 By Jacqueline Burns
Founder of The Echelon Scene
The Echelon Scene is an offline gay matchmaking agency for eligible gay men seeking a long term partner