Gay Matchmaker Jacqueline Burns has heard it all when it comes to clients she is gay matchmaking talking about their exes! But when it comes to the whole friends/not friends with people you've been in a long-term gay partnership with, opinions are divided. Elle magazine wrote an article about people who stay friends with their previous long-term gay partners. As gay matchmakers, we were skeptical about Elles claims: that people who maintain friendships with ex boyfriends are sociopaths!! Thankfully, at The Echelon Scene we also read the follow up by Dan Savage, who interviewed the people who actually wrote the paper. And his findings backed up what we as gay matchmakers thought in the first place.
People who stay friends with exes (both from old heterosexual partnerships and homosexual long-term relationships) do so for a host of reasons. Some of it is pragmatic: that ex long term love is a useful friend, they have resources that you like to have access to – e.g. they know your past/family so can give you good advice. And this style of friendship is just as important as totally altruistic ones; give and take is part of all gay relationships, romantic or otherwise. Pun not intended.
As gay matchmakers we saw that the most important thing about this study, however, was that it didn't look at very small communities. This closeness necessitates maintaining good relationships with past partners. With the LGBT community and LGBT dating, the ability to remain civil, or even friendly with exes is a good indication that this person is socially adept and mature enough to realise that just because a long-term or serious gay partnership ends, it doesn't mean the entire world has to be torn down around it.
How we relate to ex gay partners, and how we discuss them, is important. When gay matchmaking we meet everyone face to face and ask gay singles looking for their gay long-term partner about their exes. We as gay matchmakers look at how the single gentleman talks about their exes. Red flags go up when that person thinks all their exes were "psycho," or if they have strong feelings towards their ex gay partner either way.
As gay matchmakers we are not saying that everyone has to remain bffs with their previous long-term ex gay boyfriends. Sometimes there is too much history, too many hurt feelings, or rawness, to be able to maintain a friendship. This is okay too. Sometimes it's healthier to just keep to your own spaces.
So rest assured when embarking upon gay matchmaking with a gay matchmaker- being friends with exes is not a bad thing. In fact, majority of the gay men we meet when gay matchmaking ARE amicable with their exes. We learn so much from every relationship we have, however tough some of them are, they help us grow and learn more about ourselves. This helps us in the future to be clear about what we are looking for in a gay long-term relationship, which can be helpful when embarking upon gay matchmaking. Some of our clients however are younger and have never had previous gay long-term relationships- this is OK too.
At The Echelon Scene we identify what worked and what didn't work in previous gay long-term relationships prior to gay matchmaking. We then focus on the positive, the ideals, the values, and we find that person for our gay singles looking for love. To meet with Jacqueline Burns and discuss how to find a gay long-term relationship that will stand the test of time email now.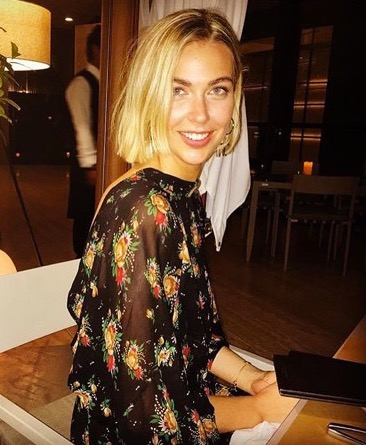 Founder of The Echelon Scene
The Echelon Scene is an offline gay matchmaking agency for eligible gay men seeking a long term partner