When you're trying to figure out what you want in a long-term gay relationship it might seem counterproductive to look at a heterosexual relationship and think, "What can I take from this?" but so much of how we approach romance and living together as a family comes from what we learned from our parents' relationship (or grandparents, or other guardians who raised us). How they were with each other, how they argued and made up, if they lasted, if they didn't - all these things make impressions on us. It's the first romantic relationship that we understand as children and we absorb a lot of things that later subconsciously affect our own lives. Whether these were positive relationships or a little more fraught, it's worthwhile to pause and take a look at how they influenced our own ideas about our long-term gay life partners.
Consider how they used to resolve conflict. Oftentimes we see this mirrored in our own approaches, whether we try to do as they did, or to do the exact opposite. Relationships all have conflict in them, even the very best ones, and if you have people who struggle to communicate in the same language - some people speak mainly through actions, some through words, some like to tackle things head on, some prefer to avoid - figuring out how to resolve those issues is critical.
How did your role models for relationships divide labour within the home? It's different with gay long-term love, since gender roles aren't as embedded, but these little divisions of labour can be crucial to a happy home.
Did you grow up in a big family? One thing we see a lot as gay matchmakers is that people from large, happy homes often want that for themselves. Someone with four beloved siblings might be eager to fill their home with children whereas an only child might be keen on having just one child of their own.
Gay marriage is another topic that gay couples now have the right to discuss. While some are happy to live together, without paperwork, others grew up with the idea of marriage being a foundation in their home. Deciding if you want to legalise your gay partnership is something that's worth talking about up front. Thankfully with using a gay matchmaker we ask those questions upfront. Religious concerns can prompt people to want gay marriage, as well as the security of putting your commitment on paper. These attitudes are often passed down from our parents and how their relationships played out.
Was there agreement in your childhood home about lifestyle? When gay matchmaking one of the things The Echelon Scene focuses on is lifestyle goals. If you're a home body it probably isn't wise to start a long term partnership with someone who always wants to be out doing something. Where do you see your life in a year, in five years, in ten years? As a gay matchmaker we know it's important to find someone who shares your goals and ideals.
Introspection about what you've learned from the adults who were influences on you in formative years doesn't mean intensive therapy! It's more of taking the time to examine the values, habits and ideas you've picked up and figuring out if they are useful as you move forward in your gay dating life, or if it's worth trying something new. For a lighthearted and fun introspective chat please reach out to Jacqueline Burns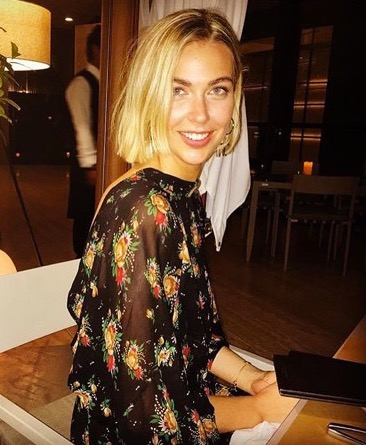 By Jacqueline Burns
Founder of The Echelon Scene
The Echelon Scene is an offline gay matchmaking agency for eligible gay men seeking a long term partner