When it comes to coping with stressful situations whether in gay relationships or straight, there tend to be two kinds of reactions. Jacqueline Burns, gay matchmaker has noted the first type of person deals with stress and conflict by withdrawing. They regroup, they deal with their stressors in an introspective sort of way, and when they're ready to face the world again, they re-emerge. The second type shares what they are feeling. If they're stressed, or angry, or upset in their gay long-term relationship, you know about it.
Research shows, when you have two men in a long- term monogamous gay relationship there tend to be smaller arguments, but they find it harder to recover from these disagreements. This is because of the way men have been socialised in the past to be less communicative than women. Without one of the partners to start the discussion, two men that argue will give up and become friends to end amicably, rather than smooth things out.
It's a cliché, but when it comes to maintaining a happy, healthy, long-term gay partnership, communication is key. And it's not just learning to express our love and affection (although that's very important). It's also learning how to express ourselves when we're upset and angry in our gay long term relationships. Every couple fights, and to find a gay husband it's important to realise every couple has stress put on their long-term gay relationship, but like the proverbial bundle of sticks versus a single twig, we're stronger together. As a couple, making each other happy is key - you need to nurture your partner's happiness as much as you nurture your own - and they need to do the same.
Imagine something has stressed out the person who expresses themselves externally. They get upset, they get loud, they shower their long-term gay partner with their emotions. Not surprisingly, this will cause the other person to withdraw. Which only makes the problem worse. Now there is the initial stressor, as well as a partner who has withdrawn and isn't helping, and is now also upset.
Conversely, the gay long-term partner who withdraws is stressed, so they retreat into themselves. They're uncommunicative. Are they stressed at work? Are they mad at their partner? It's impossible to guess, and even though they're not reaching out it's common for this type of person to become resentful. They always know when their partner is upset and what they're stressed about (conveniently forgetting this is because their partner tells them), so why doesn't their partner know?
This model doesn't work.
Jacqueline Burns has seen that long-term gay relationships that last the ups and downs of daily life flourish because both partners are able to give a little bit in the other direction. In no way should one type learn to communicate exactly like the other type. Not only is that unrealistic, but it doesn't work either when gay matchmaking. Instead, one needs to learn sometimes to dial it back, and the other needs to open their lips and actually speak.
I'm upset because you forgot our anniversary. I'm stressed because my boss wants me to work overtime. The loo roll should hang over the roll, not under.
Now your partner knows what the problem is. It can be hard reaching out when it's not something you're used to doing, but it gets easier with time.
The correct response to this is not an outpouring of emotion. It is to listen, sympathise, and if possible, to help. Sometimes it's enough just to listen.
In the other direction, the partner who overflows with their emotions needs to breathe and wait before coming at your partner with the full force of your stress is not helpful.
Instead of coming at your partner in a negative way, Jacqueline Burns has noted when gay matchmaking it can be helpful to focus on the positives. I really appreciate it and it makes me feel really special when you remember key dates in our relationships, I find it easier when you're stressed when you open up to me about your boss, thank you for making the loo roll hang the right way.
Meeting in the middle is how long-term gay relationships survive. Jacqueline Burns is used to dealing with high fliers who are used to managing teams of people and getting their way, but when gay matchmaking and gay dating, compromise is key.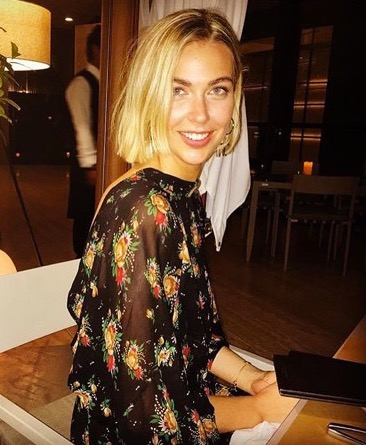 To speak with Jacqueline about the gentlemen she meets every day, get in touch.
Founder of The Echelon Scene
The Echelon Scene is an offline gay matchmaking agency for eligible men seeking a long term partner