Jacqueline Burns, having spent the last 7 years gay matchmaking- believes that when it comes to dating, both online and in person, people are prone to exaggeration. Online websites and apps are a hotbed of little (and not so little) white lies. You don't have to be a gay matchmaker to have heard jokes about how many years you should minus to a Tinder/Grindr profile in order to guess someone's real age. Age isn't the only thing that people lie about online - height, weight, and body type are usually talked about euphemistically and people who are a little heavy tend to round down, people who are on the skinny side tend to round up.
If you're honestly looking for a long-term gay relationship then its essential to be truthful about yourself. Using a gay matchmaker means that you're already being introduced to someone who will like you. And it means that you have to be willing to be truthful about not only who you are, but what it is you really need. Thankfully Jacqueline Burns has these conversations every single day with each man interested in gay matchmaking. This is the use of a gay matchmaker, Jacqueline Burns can help you identify your core values and needs.
In gay matchmaking, Jacqueline Burns fully believes different but complementing opinions and hobbies are a good thing. Two men who are equally passionate about entirely different careers/hobbies etc. is exciting! There are plenty of long-term gay couples where one has a hobby - be it opera, political activism, running marathons - and do not expect their partner to take part. At The Echelon Scene, Jacqueline Burns believes the key word is 'complements' and her aim is to find you someone who complements your life. Yes, it is fun hiking up mountains together, but if your partner is cycling through the city rather than with you climbing up the mountain, it's not a deal breaker.
So, as a gay matchmaker Jacqueline Burns believes that the factors to think and be honest about are your activity levels, your values, whether you need someone to take the lead romantically or prefer to do that yourself. You need to be able to objectively look at what you want in a gay long-term relationship. Of course, when gay dating that doesn't mean you can't put a bit of polish on for your first date - it's important to make a good impression of course - but when you're talking to a gay matchmaker who's going to help you find your gay long-term partner, honesty is the best policy. Reach out to Jacqueline Burns to talk it over.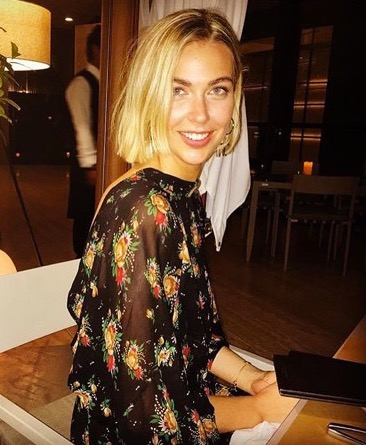 By Jacqueline Burns
Founder of The Echelon Scene
The Echelon Scene is an offline gay matchmaking agency for eligible gay men seeking a long term partner