According to a Business Insider article about Harvard social psychologist Amy Cuddy, there are two things that people are evaluating when they first meet you:
Can I trust this person?
Can I respect this person?
While the article itself focuses on how this affects you during an interview or while you're at work, this insight into how we first judge one another is also very applicable to the world of dating amongst gay singles. First dates can seem a little bit like job interviews (although we highly recommend you do not grill your date anything like a job interview). On a date you sit down across from someone and immediately begin making judgements. Things like compatible pheromones - you either like the way someone smells or you don't - are out of our hands, but when it comes to impressing someone you suspect could be your future long-term gay partner, what we say or don't say can be the difference in getting that second date.
The BI article talks about how MBA interns are so focused on proving their credentials that the interviewer finds them cold and unapproachable. In the same way, it can be tempting to focus on showing your date your credentials on first meeting them and forget to be your charming self. Trying to tell your date as much about yourself as possible in the short space of time that a first date takes, is not going to work. Relax, bombarding your date with your 'credentials' doesn't facilitate bonding and looks as though you are trying to prove yourself.
The benefit of working with gay matchmaking expert Jacqueline Burns, at The Echelon Scene, is that the hard work is already done. You already know this person is a match when it comes to lifestyle and future plans. During the first date it is not necessary to let them know you are looking for someone passionate about what they do, attractive and genuinely looking to meet someone, Jacqueline has checked this for you. And of course you are, that's why you are registered with The Echelon Scene. It means you don't need to show off your lifestyle in order to impress; they are already aware of your status.
Of course, this too can be daunting. If you're not selling them on your credentials, that means you have to connect. Eye contact and openness, two things which can be a scary prospect. They want to know, as you want to know about them, if you are personable and trustworthy. For those who are not as suave as they might like, there's no need to worry. Most of the time your date will be just as nervous as you. And on the second or third date we often recommend at The Echelon Scene to meeting in a public setting that isn't the cinema (can't talk to each other) or dinner (nothing to do but talk to each other) is vital. You can talk about the things around you, what you think about them, what it reminds you of, and they can do the same. You can get a feel for their personality and they can too. There are studies which show moving together to new locations facilitates bonding.
Trustworthiness is something that's very important to have in both business and personal settings. It doesn't mean that your boss gives you access to sensitive material or that your date will go to a strange place with you. It's more fundamental than that. As it says in the article: " It makes sense when you consider that in cavemen days it was more important to figure out if your fellow man was going to kill you and steal all your possessions than if he was competent enough to build a good fire."
Trustworthiness is a sense that someone is a good person at their core. Someone that you could share with and they will reciprocate. In work terms it might mean someone you'd be happy to share the workload with for a presentation. In dating terms it means you might be willing to spend years of your life with someone. By focusing too much on your credentials you miss the opportunity to let someone see who you are as a person.
As overachievers hurt their chances at a job interview, so too can this hurt your chances at dating. However, you can rest safe in the knowledge that using The Echelon Scene's gay matchmaking service has removed this obstacle and you can focus on being your warm, lovable self and showing that you are likeable and trustworthy.
If you would like to learn a few more dating tips reach out!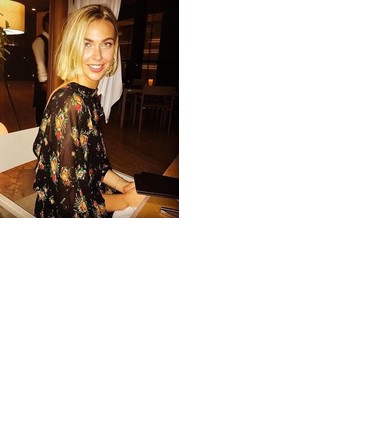 By Jacqueline Burns
Founder of The Echelon Scene
The Echelon Scene is an offline gay matchmaking agency for eligible gay men seeking a long term partner